2019 was another fantastic year for IngramSpark authors. We have so much to look back fondly on in 2019, including a successful IngramSpark Day and a brand new look for www.ingramspark.com. I don't know about you, but I'm ready to launch wholeheartedly into the new year!
We've been working hard on many different enhancements to the platform and are excited to continue rolling out new initiatives starting in early 2020.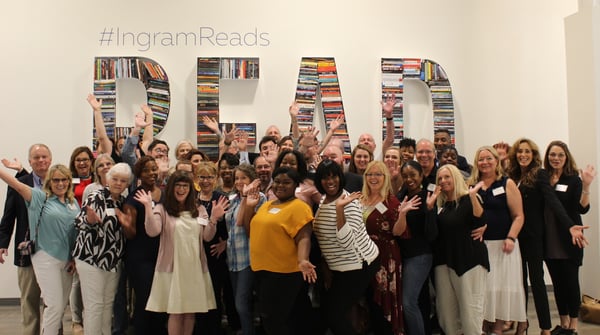 IngramSpark Day 2019
Special Thanks
Our Publishers
First and foremost, we couldn't do any of this without you. The IngramSpark community continues to grow and impresses us more and more each year. To this courageous, talented, hard-working group of indie authors and publishers—we thank you for entrusting us with your stories and letting us be a part of your publishing journey.
I'm also incredibly proud of the IngramSpark team—a diverse group of creative and hardworking people who are constantly thinking of better ways to help indie authors and publishers publish successfully.
IngramSpark Support
As far as I'm concerned, our support team ranks above any other author service business because of their access, speed of response, and publishing knowledge. Thanks go out to a few of our very special team members: Craig, Jenna, Andrea, Erica, Emily, Haley, Bradley, Callie, Sherayah, Kim, Leigh, Melanie, Kayla, Laura, Bethany, Clair, and Rushelle.
IngramSpark Sales
Our sales team traveled far and wide to many writing and publishing conferences in 2019. I had the privilege to meet thousands of you in my travels to New York, London, and Las Vegas—to name just a few stops. My colleagues Josh, Justine, Pam, Deon, Debbie, Thato, and Nick appeared as experts on self-publishing panels at major writing conferences around the globe, and they sparkled bright talking with authors, booksellers, librarians, and just about anyone interested in learning about IngramSpark.
IngramSpark Marketing
Our marketing department is laser focused on expanding our free publisher education to help you learn how to successfully move from writer to published author. They launched our Instagram in 2019, and I especially love the #SparkUnboxing videos of our publishers seeing their finished book for the first time. This beautiful work was accomplished by Renee, Regan, and Elizabeth, three of the most creative marketers I know.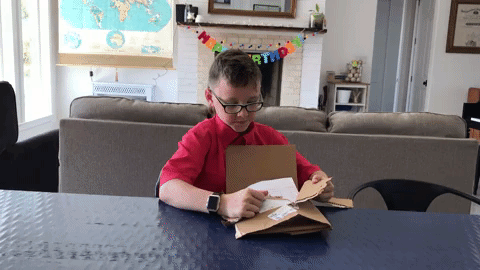 Tag us in your #SparkUnboxing videos for a chance to be featured!
IngramSpark IT and Operations
You've seen a few changes to the website in 2019, but in 2020, you'll start to see major improvements that will make it easier to create and upload content, while providing tools to enhance sales and reporting. Thanks to just a few of our technical elves who keep the trains running: Ray, Jeff, Danielle, Gil, Dan L, Dan H, Pam, Jeremy, and Priya as well as our designers, Terry, Jordan, and Jessica.
2020 is coming into focus, and it's looking to be a splendid New Year. I look forward to seeing you all next year!