Experts in the Australian writing and independent publishing community are coming together for the first ever Indie Publishing Forum in Australia. These discussions are open to the public—anybody in Australia interested in writing or publishing their stories. And it's all in support of a great cause.
For the first time ever, with help from friends in the Australian writing and publishing community, we're bringing together major contributors for an educational event you're sure to love. There will be three sessions on three separate days in three separate urban centers of Australia: Melbourne, Brisbane, and Sydney.
Whether you attend just one, or all three days, each forum will provide authors and indie publishers from all over the continent unique opportunities to learn from some of the best, all in the spirit of helping advance your publishing success, and in support of the Indigenous Literacy Foundation.
Sessions will kick-off with a presentation from IngramSpark Director Robin Cutler and feature a mix of indie publishing experts, local indie authors, and area booksellers. You can look forward to discussions on critical book topics geared toward helping new and experienced indie authors and publishers successfully navigate the publishing landscape. Each event costs just $15 to attend and $2 of every ticket sale will benefit the Indigenous Literacy Foundation.
Melbourne – 31 July, 2018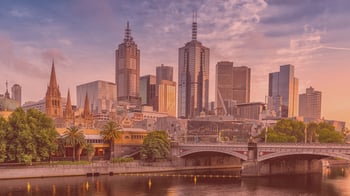 The first panel discussion sponsored by Small Press Network and Writers Victoria will take place on Tuesday, 31 July in Melbourne. The panel for this discussion will feature award-winning authors, well-known Melbourne booksellers, and experts touting years of experience helping authors and publishers find success in this ever-changing industry.
Brisbane – 1 August, 2018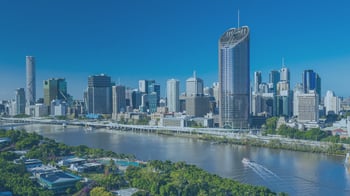 Next stop is the bustling commercial hub of Brisbane, Wednesday, 1 August. This session is brought to you in conjunction with the Queensland Writers Centre. As with the previous event, you will get the chance to hear from indie publishing thought leaders as well as established area booksellers and an independently published author who also plays an important role in writing academia.
Sydney – 9 August, 2018
We'll be closing out the Indie Publishing Forum Thursday, 9 August in the lovely Harbour City. The Sydney session is in association with the Australian Society of Authors and support from Writing NSW. Attendees will get to hear from an indie author who has helped more than 170 like-minded individuals achieve success, legal and business professionals working in the indie publishing realm, passionate local bookstore owners, and other industry professionals.
Why Attend
Did we mention this is the first time an Australian author event like this has ever taken place? That's three separate chances to get indie publishing advice from Australia's best. Plus, portions of the proceeds will go toward fostering a love of reading in children from remote Indigenous communities through the Indigenous Literacy Foundation, making this an opportunity to improve your indie publishing outlook and support literacy at the same time.
If you're serious about getting your story out into the world, attending events such as these is a fantastic opportunity to learn how to do so. Rarely do indie authors get the opportunity to hear from such a fellowship of industry experts. In addition, you'll also have a unique opportunity to connect with fellow indie publishers and authors in your community.
We sincerely hope to see you at at least one of these events, but don't hesitate to sign up. Registration is first come, first served and space is filling up!