Marketing. It's a scary, dark hole that awaits published authors. The process of promoting one's work can be intimidating and extremely overwhelming. The positive side of marketing is that there are endless ways to market with seemingly infinite possibilities. The dark hole – the challenging part – is not knowing where to begin while trying to figure out which path will be most beneficial for your book.
What I have learned is that there is only one way to know which of the many paths will work for you and which don't, and that is by jumping in head-first. Before you sign up and pursue every path out there while also potentially emptying your pockets, read further for some helpful advice.

I will start by giving the most important advice that I've received on this topic:
"The marketing begins with your book."
What do I mean by that? Well, your book is, in itself, its own marketing tool. It is its own banner, flyer, poster, etc. If your book doesn't have the professional quality and look of traditional books or other professional self-published books, it likely won't matter which other marketing tools you use. Without an eye-catching product, it's possible that you could lose out on a tremendous amount of sales due to the aesthetic and appearance of your product.
So, how do you make sure that your book is as marketable as it could be on the shelf or online?
1. Hire Professionals
First, you make sure to hire professionals for the editing, the blurb writing, and the cover design. Make sure that you request a portfolio of work before choosing someone to hire. Dig deeper into their work.
Another quick tip that greatly helped me was to ask my potential editor to edit the first few pages of my book.
This was so beneficial for me! I wanted to see how the editor's voice matched with mine and what the story would become with his help. After carefully shopping through editors and cover artists, choose what you think is most professional and the most cohesive style that blends with the story that you are trying to tell.
2. Create a Professional Author Website
Second, have a professional author website. It's important to have all the information that is necessary regarding you and your book on a permanent site. This site should have information regarding where the book can be found as well as any updates on upcoming novels or events.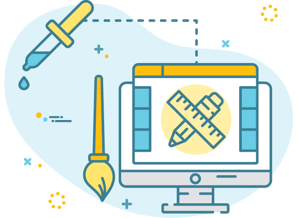 After you have professionally put together a novel and set up a professional and easy-to-navigate website, what is the next step? Unfortunately, there isn't a 'formula of success' for how to have a bestselling book, but it doesn't mean that we should throw in the towel and not run after that goal. That isn't what I have done and, while I've met some bumps in the road, I wouldn't change this journey for anything.
3. Chat with Authors
In regard to social media and self-promotion, I began by asking a handful of authors what they used to market their books, what has worked the best for them and what didn't. I highly advise all authors do this, as it was extremely helpful and beneficial, learning the variety of ways that a book can be sold. Then I wrote a list of those that I wanted to try. Do not be discouraged if something that had worked for them doesn't work for you.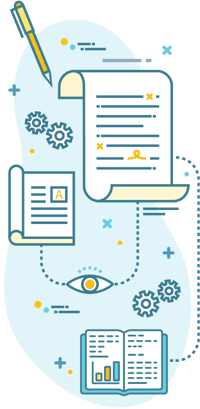 Authors have been successful in many different ways, and here were a few ideas that I received:
4. Get Social
As for me, social media has been the most helpful tool, specifically Instagram.
On Instagram, I try to post professional-looking photos and I use the same filter for each picture. I like to mix up my captions by talking about my life as an author, as well as offering some insight into my personal life and my personal struggles. I also choose to share my successes and failures regarding my book with my followers because I wanted to be open and real with them in all areas. This has proven to be successful as I found that other people were able to relate to my experiences and stories.
I also use the maximum number of hashtags with each post and I try to post on my Instagram Stories daily. All of this is absolutely a lot of work, but it can be very fruitful when I'm diligent and consistent. I found that letting some of the readers get to know the 'real me' has made them want to give my story a chance. At the moment, I have chosen to focus on this platform, but there are many other roads that I would love to try in the future. I have heard of many successful authors who have chosen to use Facebook or Twitter as their main social media platform and who have been extremely successful in those.
With the social media platforms that you choose, anytime you have a new book that is about to be published, a new cover to be shown, a giveaway or an author event, try to envision that you have been hired by a huge company to share this exciting news with the world. Pretend that if you don't make it out to be as exciting of an event as they desire it to be, you would never be asked back. Treat your new books, your giveaways and events just like that; do your best to promote them all in an exciting, fun and unique way.
5. Visit Bookstores and Coffeeshops
Outside of social media, I have gone to bookstores and coffee shops, both local as well as mainstream. I ask them for their support in carrying my book and hosting book signings. I have received both responses of yes and no. You must try your hardest to not allow yourself to get discouraged with the rejections. Always remember that it comes with the territory for nearly all of us.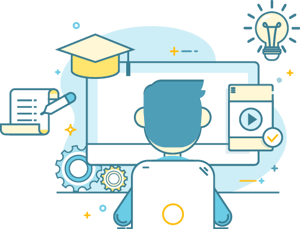 6. Step Out of Your Comfort Zone
One way to fail in marketing is by not trying any road at all. I've talked to authors who didn't tell anyone about their book nor did they post it on any social media outlets until the day it was published! It resulted in discouragement with no books sold. Don't ever allow intimidation, hesitation, lack of knowledge, or fear of failure keep you from promoting the work that you have put so much effort into.
Try a few roads here and there, all the while saving up for the paths that cost the most money. As for me, I try to focus on one specific area that I am able to witness the growth in, while trying a couple others here and there.
7. Enjoy It
And last thing, as stressful as marketing can be, enjoy those moments of success and don't forget them! Focus on the good and not the hard. It reminds you of all of the hard work that will eventually pay off.