It's easy to tell a story with words—but pictures? What is a writer supposed to do with Instagram? Should it merely be a tool to post cats getting in the way of your writing by sitting on your keyboard? Perhaps. But if you want to use Instagram as a way of connecting with your readers, here are a few things to remember.
Learn Photography
You don't need to be Ansel Adams or Annie Leibovitz to use Instagram. It's not a platform for professional photographers and preteens only; there's also a lot of opportunity in Instagram for authors. And as far as the photography goes, you should at least know how to use your mobile camera and the different filters; there are literally thousands of short YouTube videos on photography for mobile devices. Find a tutorial just for your phone and find another about Instagram. Spending even an hour watching a few how-to's will greatly improve the quality of the photos you take and help you sell your book.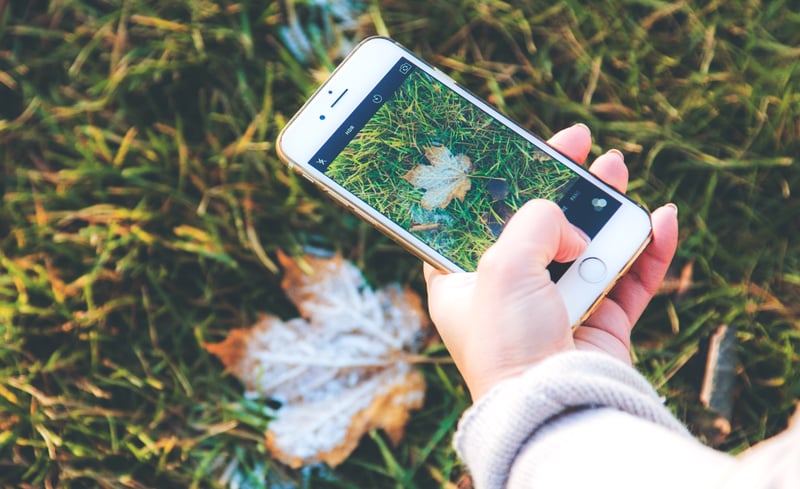 Be Consistent
When you write, you have a voice that's consistent through all of your books; that should be the case with Instagram as well. Your social media marketing should be an extension of your author brand. Use the same filters and style of photography. A fan should be able to look through your feed and see photos that feel familiar. When they're scrolling through their Instagram feed they should ideally not even need to see your user handle—they'll know it's you just by how the photo looks.
Post Regularly
There's no guidelines for how often you should post, but at the very least one photo every other day—more often if you can. Don't bombard your fans with photos, however. Unlike your Twitter social media marketing, where you might post dozens of Tweets in a day, Instagram should be no more than three photos a day.
Let Your Fans In
More than any other social network, Instagram can be a place to really give your fans a glimpse of your life. Don't be afraid to capture what it's like to be you—what does your office look like? Do you have animals? Do you take walks in the morning? What does your favorite coffee mug look like? Capturing the mundane is fine, but capture it in a way that's creative and helps promote your book and you as an author—your coffee framed in a way, for example, that reveals a tiny glimpse of your laptop screen, which has the opening lines of your next book.
Promote Your Book
Posting the cover of your next book is a great way to build interest and buzz, but an even better way is to get your fans involved—post three variants of a book cover and ask your readers which they like best. Just like any other social media platform, you want to engage your fans in conversation and letting fans feel included in your book's publication process has the potential to help sell your book.
Inspire Your Readers
Just because Instagram is all about photos doesn't mean you can't caption it—in fact you should caption all of your photos. Use this space to inspire your readers. There are several apps that can also turn book quotes into Instagram posts; this is a great way to tease your fans with quotes from your latest book—or your favorite quotes from pasts books.
Stories Saves the Day
In 2016, Instagram made changes to their algorithm that made influencers and users alike unhappy. Dubbed the "timeline algorithm" it changed the way photos were shown to users. Before the change, users would see photos in chronological order; with the change, users saw new photos based on photos the person had liked. What did this mean? Many posts were being overlooked by users.
For an author starting out, this is even more problematic. Fortunately, there's a solution that every author, new and old, should be using: stories.

Stories lets users post photos and videos with different effects; the images (unlike regular posts, which are always available), expire in 24 hours. Stories are the little circles at the top of a person's feed. Why do they matter? In addition to giving you a space to post more casual and fun photos, Stories algorithm is largely chronological.
That means your viewers are more likely to notice you posted something new on Stories than they are in your feed. This doesn't mean you should only post to Stories—you should be posting to both. A strategy many authors are using is to post their normal Instagram post in Stories and telling their readers to go to the post to read more.
Instagram Live
One of Stories features is Instagram Live. This lets you post in real-time. It's, again, a good place to let your readers see the real you. It's also a good place to do Q&A's before and after a book launch.
If you've ever thought about doing a virtual book tour, Instagram Live is a great place to start. You can do a live reading and then invite readers to ask questions after.
IGTV
Launched in 2018, IGTV is one of the newest additions to Instagram. Unlike Stories, which is for short videos, IGTV allows users to post videos 10 to 60 minutes in length. Think of it like a cross between Stories and YouTube; one big advantage of IGTV is your videos live on a dedicated channel and they don't disappear.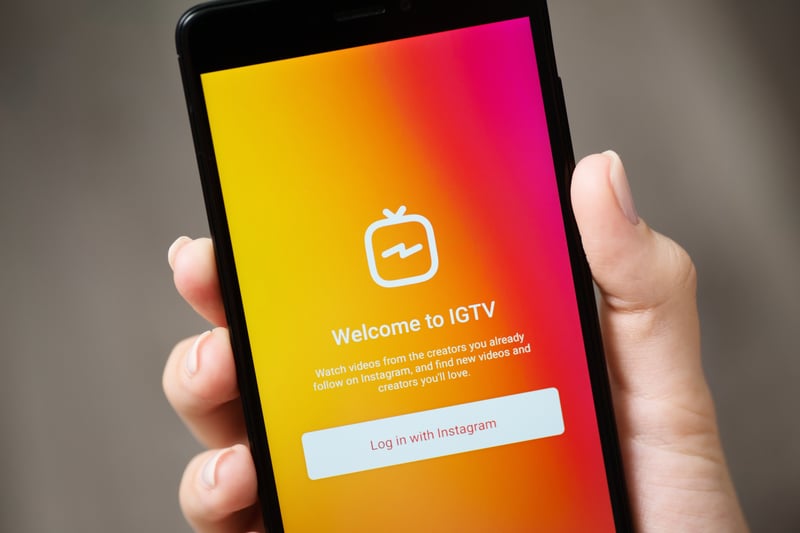 Also, unlike Stories, which can be posted more spur of the moment, IGTV is something you want to plan out. That doesn't mean your videos need high production value—Netflix posted a video of a guy eating a hamburger for an hour, and it got hundreds of thousands of views!
Is it right for you? That depends. IGTV's young age makes it an easier place to break into, but it also takes more work. Authors should ask themselves if these energies could be better spent somewhere else.
Hashtag It!
Like any social media outlet, hashtagging is important. You don't need to (nor should you) hashtag every post, but do so when it's appropriate. Also remember to always use geolocation when you are at a public place; never post a photo of you at an event and not check into the library or bookstore you happen to be at!
As with all social media marketing, remember to have fun!
This post was updated on 4/18/2019. It was originally published on 9/5/2017.