Creating an eBook version of your book may seem intuitive to most authors, but not everyone agrees. I get pushback from authors all the time about creating eBook versions because they insist their readers won't gravitate to electronic forms of reading. But are you sure? Let's look at some reasons why adding an ebook can be an excellent addition to your overall catalog and a strategic book marketing decision.
The Pandemic Changed Reader Preferences
When Amazon started to prioritize other products over books in 2020, we saw considerable delays in book deliveries. This caused many readers to gravitate to eBooks over print. Because of this, reader preferences in terms of formats have changed.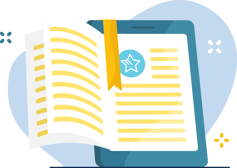 So you might think that your children's book, cookbook, or picture book doesn't have much of an eBook market, but that may not be the case. So consider investing in an eBook format, which can significantly help increase reader exposure to your book – and as we know, exposure is the key to selling more books!
Ebooks Are Great for Amazon Optimization
Amazon may seem like one enormous site, but it's actually a series of different segments combined into one big store. These segments are great opportunities for added exposure.
For example, a print version of your book earns you real estate on one segment, but you double your exposure if you have a print and an ebook version. So having a different edition up there helps get you discovered.
Find New Ways to Promote
Ebooks have some unique selling opportunities. For example, you can run discounted eBook promotions using sites like Kindle National Daily and Bookbub. Lots of people get these newsletters, and they're a great way to reach a much larger audience. Keep in mind, too, that even if your readers don't read electronically, getting your book in front of them is crucial. And in the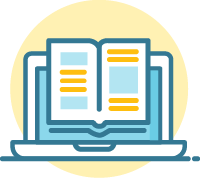 end, if they want to buy your book, they'll buy whatever version they prefer. But ebook promotions are a great way to build a trail to your book!
The other bonus is that having an ebook lets you use a Goodreads giveaway to get your book in more readers' hands. When you only have a print edition, you are limited to doing a giveaway for however many copies you feel up to mailing, but with an ebook, you can do up to 100 and the best part is Amazon delivers these for you. So beyond the cost of the giveaway, there's no added cost for you to send ten ebooks or 100!
Utilize Updated Editions
If you have already released the print edition of your book and are now considering doing an eBook, here is another bonus: each time you release a new edition of your book (audio, eBook, hardback), it gets a new (more current) date on Amazon, which means new promotional opportunities for you. A newly released eBook is a fresh edition you can push again to keep momentum and interest in your book going—this way, your title doesn't lose that new car smell.
When it comes to eBooks, that important lower case first letter stands not only for electronic but also essential. If you don't yet have an eBook, it's time. And if you do, after you congratulate yourself for being on top of things, I encourage you to make the most of that important investment in your author's success.