If you publish your book with IngramSpark, you may have noticed an email in your inbox with the title "Important: Maintaining Catalog Integrity."
For the most part, the response from those who have read the IngramSpark announcement have had very positive and encouraging things to say: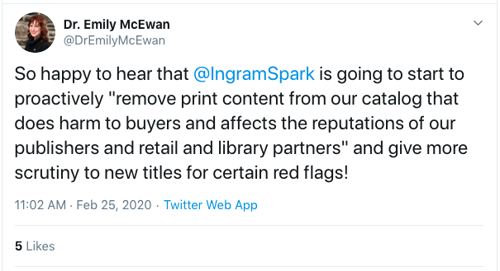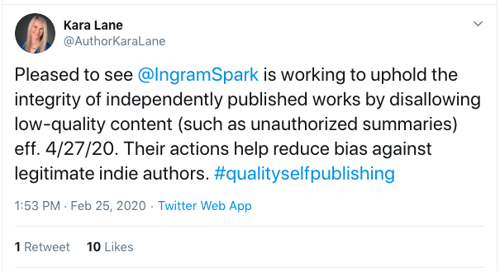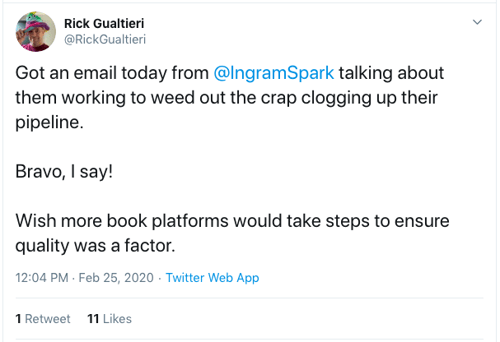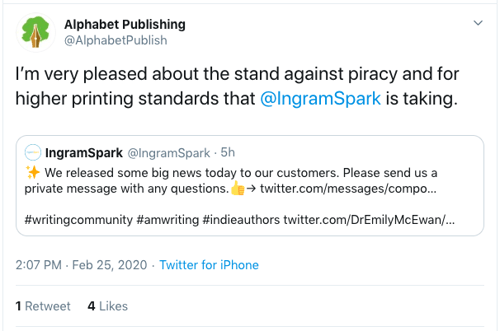 But some people are wondering what prompted our email, so I thought I'd give you a little background on why we've taken this action.
As one of the world's largest book wholesalers, Ingram maintains a digital catalog of millions of books that are made available to thousands of bookstore and library partners around the world. When authors and publishers upload a title into the IngramSpark platform and then enable that title for book distribution, they are making their book available to order by online retailers such as Amazon, Barnes & Noble, Walmart, and Target, as well as thousands of independent bookstores and libraries. To maintain the high level of catalog integrity and reputation Ingram holds within the book industry, it's important that our bookstore and library partners are purchasing content that is accurately represented.
Recently, some "questionable" or even "deceptive" content has been uploaded into online platforms that creates confusion in the marketplace. Part of the deception we've seen at IngramSpark includes blank books with cute covers, books masquerading as non-book products, and summaries representing popular books that pretend to be the original. Hundreds of versions of public domain content (examples: Art of War, Pride and Prejudice) are also becoming excessive clutter that prevent us from maintaining the optimum digital book catalog.
Most IngramSpark authors and publishers won't notice any changes at all when we implement this new process. For the content that does get reviewed and determined to not meet our standards to uphold catalog integrity, those titles will be removed from the catalog. If we removed your title, and you believe your book does not meet one of these criteria, please contact us, and we'll be glad to review your concern.
This new policy of reviewing potentially harmful content is a positive action that will give your IngramSpark book a better chance of being discovered, protect the content that many authors have worked hard to create, and continue to reduce the bias against self-published content within the book industry. A good metaphor is one of weeding the garden so that the real plants can grow and flourish. Essentially, to keep the publishing ecosystem healthy, we are removing the weeds from Ingram's catalog—a positive step forward for the entire industry.
If you have more questions, please be sure to review our helpful FAQ .
Thank you for being a valuable part of the IngramSpark community. We're happy to help your content reach retailers, libraries, and readers worldwide.