The pandemic's spotlight has begun to slowly fade as other global events take its place as a point of focus. In a recent Ingram-hosted panel discussion "The Health of Today's Publishing Industry", we heard from leaders in the industry, bringing their experience and perspectives on the future of publishing.
We've included 3 questions and responses from this discussion focusing on end of year expectations, balancing traditional promotion and social media, and how to leverage reader data.
What should publishers be thinking about going into Q4 and 2023?
Ingram Content Group's Chief Commercial and Content Officer, Phil Ollila:
We expect a pretty good fall and holiday season. We think it'll exceed our experience in 2019 but be slightly below the industry's 2021 experience. We're learning the book industry does indeed compete for entertainment discretionary dollars and expect the competition lost in the books business to be in the single digit from a percentage basis.

We expect continued supply chain challenges, and we think the season is going to lean towards a consumer direct holiday. Not necessarily because consumers will stay home, but because not all the books are where they should be to support consumers purchasing desire. As the supply chain remains messed up, this favors consumer direct and drop ship sales.

Looking beyond Q4, there will be a shift to editorial and marketing spend from fixed cost spending at publishers, driving more demand for books.




How are publishers thinking about the balance between traditional promotion and using social media and all the new ways of reaching readers and customers?
Zando Publishing's founder and CEO, Molly Stern:
Earned media is still enormously valuable. When you have a credible media institution acknowledging and giving serious consideration to something you're publishing, it's very persuasive, it's an independent arbiter, it's somebody who's being paid to be critically thoughtful about a book. It still matters, and since our attention is so fractured, it doesn't have the same influence that it once did, but it still matters.

What is enormously powerful now is the micro-communities or the mass communities on social media and the barrier to entry for one influential thinker aligned with a book feels authentically related to them. A lot of people want to align with a celebrity, pay them, get an ad tag on an Instagram post, and go forth and triumph. But that's not how books work, right? Books are about a deep sense of connection or a set of ideas that change the way you think, and you could only be persuasive in that modality if the person who's recommending it to you shares that view.
Before social media, I could have a lot of strong opinions and only the 20 people in my publishing house cared, and that was a very powerful way to be. You felt like a gatekeeper, a tastemaker, and you just hoped the world cared. Now, what you feel is this incredibly dynamic consortium of tastemakers and the very exciting thing to contemplate is how do you harness that? We all talk about it all the time in our industry, but really figuring out how to leverage that new community, the new tastemakers, with something as complete and excellent as a book. There's just nothing more exciting to contemplate.
Through technology, publishers and booksellers know more about their customers than ever. How the ABA is helping book sellers with marketing in this new consumer data environment where so much is known about consumer purchases.
The American Booksellers Association CEO, Allison Hill:
As an industry, we've always been known for protecting customer privacy. The last few years has been about helping stores consider how they can protect consumer privacy and consider how to utilize data that helps customers and drives sales.

Recognizing the new data that became available during the pandemic, some is information the ABA has, some of it is through Google Analytics, some of it through Bookshop, which has been an incredible platform to help stores identify new independent bookstore customers and find how who they are and how we can meet their needs. A lot of it has been helping stores optimize and creating a lot of turnkey marketing assets to help reach those customers.
Watch the full The Health of Today's Publishing Industry discussion.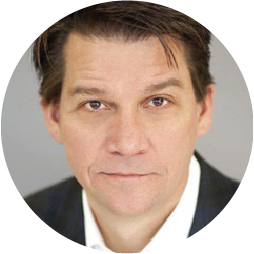 Phil Ollila
Phil Ollila is the Chief Commercial and Content Officer of Ingram Content Group LLC. He has played a leadership role in the transformation of Ingram from a traditional wholesale service provider into a fully integrated and relevant solutions company for publishers and channel partners. Phil's commercial and content business units include wholesale, print on demand, publisher distribution, digital services, and marketing.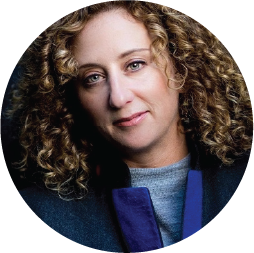 ‍Molly Stern
Molly Stern is the founder and CEO of Zando Publishing. Launched in October 2020, Zando is an innovative new publishing house that collaborates with influential people, platforms, and institutions to drive awareness for worthy new literary work. Over the course of her career, Molly has published numerous literary prize-winners, including winners of the Pulitzer Prize in fiction and nonfiction, as well as genre-defining bestsellers such as Gillian Flynn's "Gone Girl," Ernie Cline's "Ready Player One," Andy Weir's "The Martian," and Michelle Obama's "Becoming."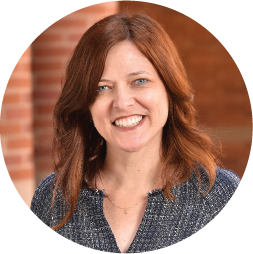 Allison Hill
Allison K. Hill is the CEO of the American Booksellers Association, a recent recipient of an MBA from the UCLA Anderson School of Management, and a longtime bookseller. Allison started her bookselling career at Waterstone's and bookended it as CEO of Vroman's Bookstore and Book Soup in California. She is a former book columnist for Los Angeles Daily News, a former contributor to the HuffPost book section, and a longtime Angeleno who currently resides in New York.