A well-designed book isn't just a collection of text and images; it's a work of art. And illustrations aren't just pictures interspersed throughout text, but crucial elements of decoration and style that bind a book's theme and purpose. In this article, we ask you to take a moment to immerse yourself in the wonderful world where the illustrative magic begins.
The Work Process
Authors must always carefully select an illustrator, as they have a long way to go together. A good illustrator should not only be a master of their craft and have a great imagination, but also be responsible in terms of timing and communication.
In order for the collaboration to be fruitful, the author should prepare in advance for a conversation with the illustrator to be able to:
clearly express wishes
draw up a technical assignments
show examples of preferred illustration styles
In addition to providing the text of the work, an author will need to answer the illustrator's questions and jointly discuss sketches. A talented illustrator immediately "grasps" the mood of the author's work, but in order to really take a book to the next level, the illustrator will likely need more detail.
From the moment of acquaintance to the delivery of the final layout, the author and the artist must work together closely. An illustrator is essentially a co-author working alongside the author to implement the author's vision. The task of the illustrator is to understand this vision and perhaps offer their own professional point of view. Combining ideas of the author and the illustrator can create very interesting and unusual illustrations.
Illustrators should be involved in the production of the book from the very first stage and must develop an illustration plan. After defining the genre of the book, decisions must be made on the how the illustrations should relate to the text.
Character Sketches
Different books require different types of illustrations, and different illustrators specialize in different styles. Some may draw with pencils, some may use watercolors, some may combine techniques or uses collages, and some may use pastels or the computer. Before creating a final version of any illustration, a good artist will typically have to create many sketches.
An important theme in the illustration process is the unifying style for a series of pictures. Most often this will be the plot divided into key scenes—for each of which the artist creates illustrations. The figures depict the heroes of the story.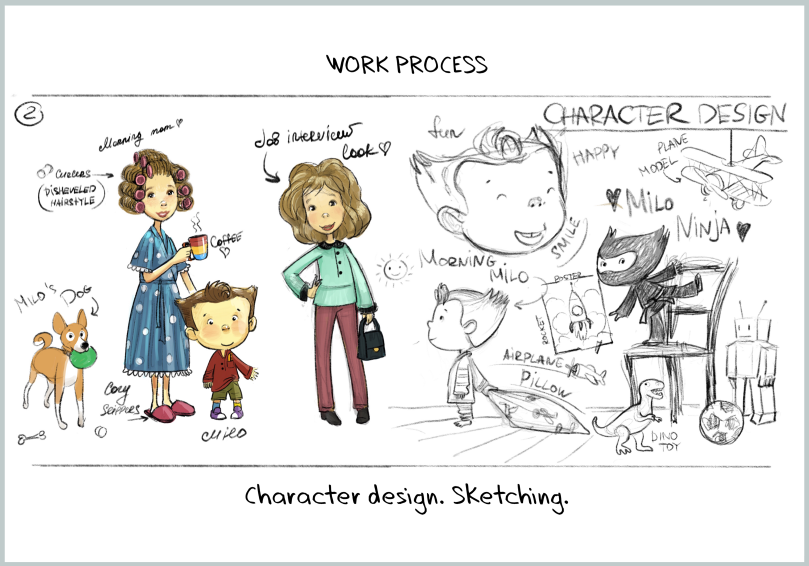 Illustration Styles
There are a number of different illustrative styles and techniques, and we've provided a few examples below for your reference.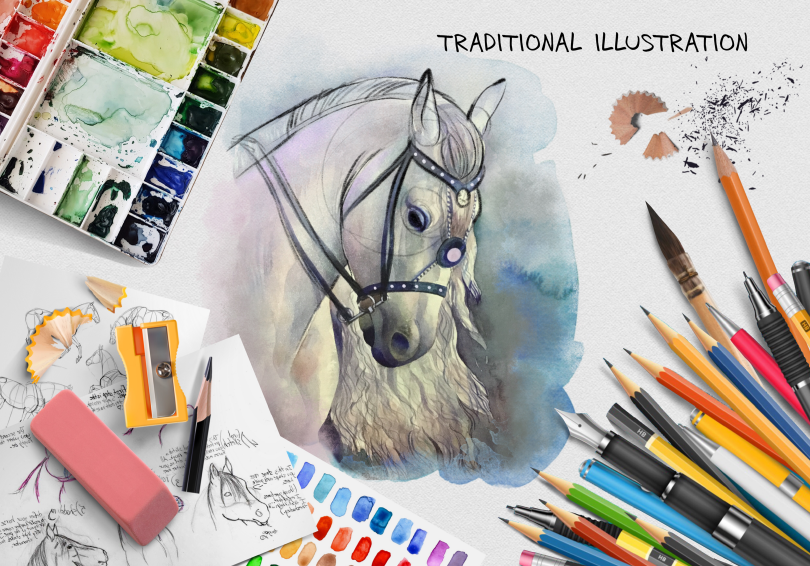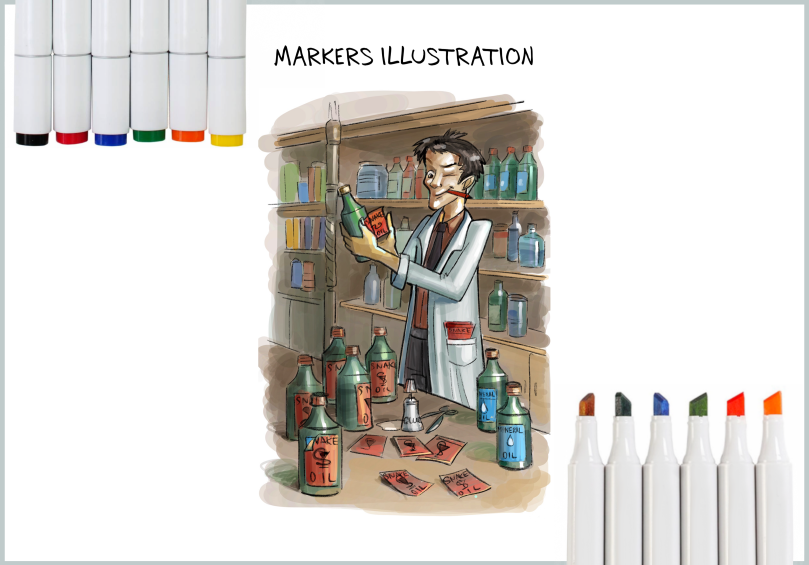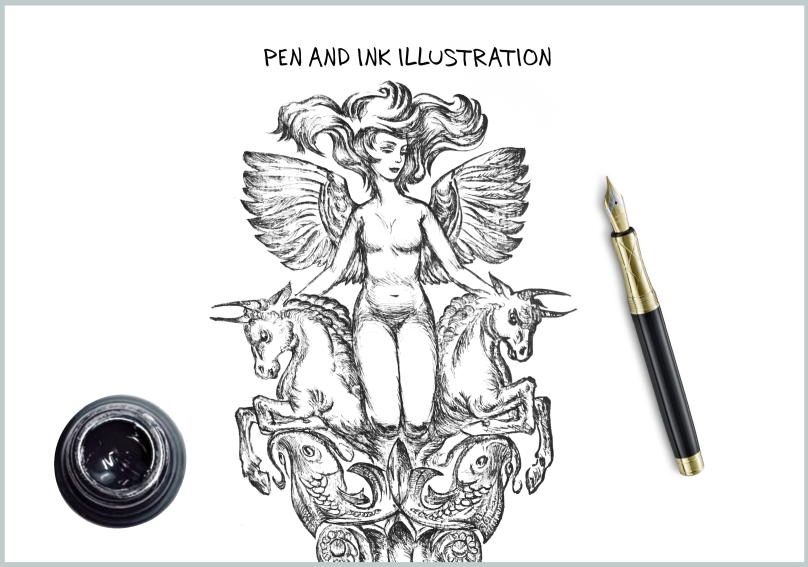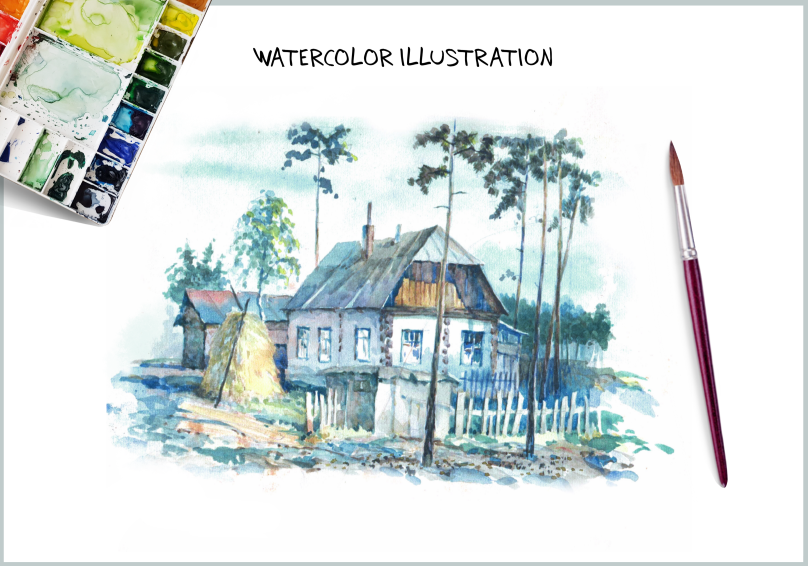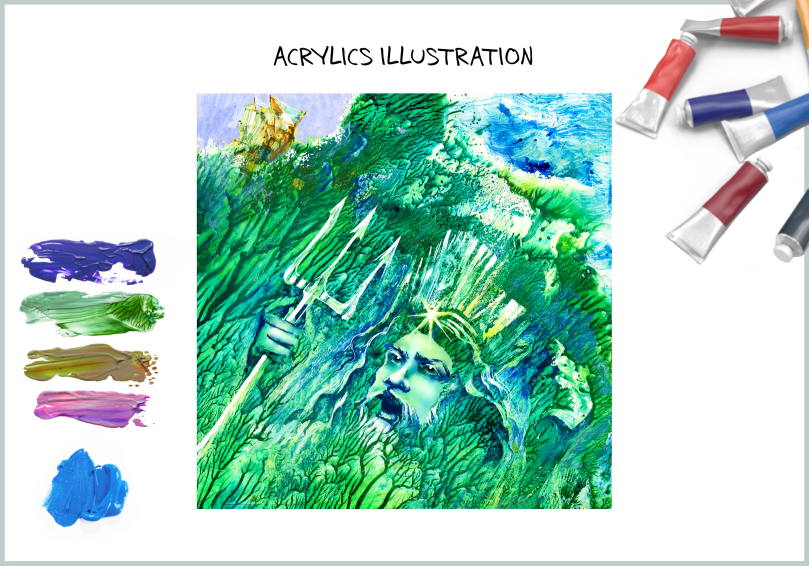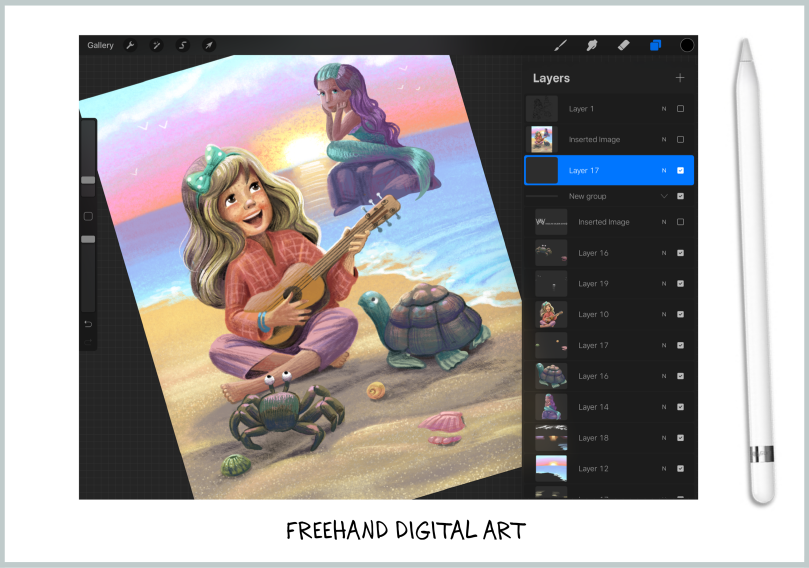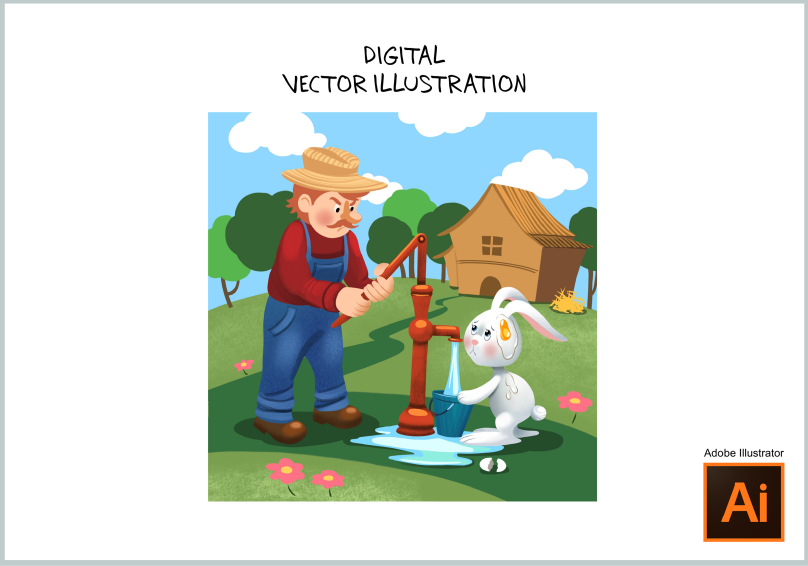 Other Artistic Considerations
As a self-published author, you're responsible for not only the writing of your book, but also for its sales. Any bookseller will tell you that your book's complete design will have a dramatic impact on convincing readers to purchase a copy.
Things like font size and type, page numbering, margins and headings, and line spacing are all important elements in the design of the book.
Illustrations should be understandable and should not only explain the text, but expand and complement it. Artistic illustration can include compositional construction and many details that text alone cannot about the characters, surroundings, times, and places of action. All together, this gives the reader a visual representation idea of the plot and characters, and reveals the author's intentions in greater depth.
Title Pages
A book can have a title page, a half title page, or both. Title pages appear in your book's front matter and contain your book's descriptive information, including the title, subtitle, author name, publisher, and place of publication.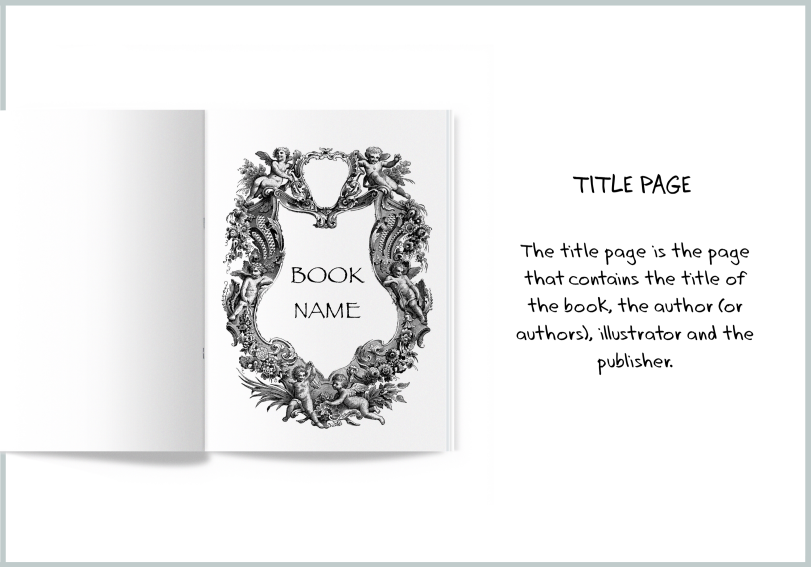 Initial Letters
Initial letters can be important elements of a book's decor. A talented illustrator can create a stylized initial letter of a paragraph with a complex design that depicts the book's genre.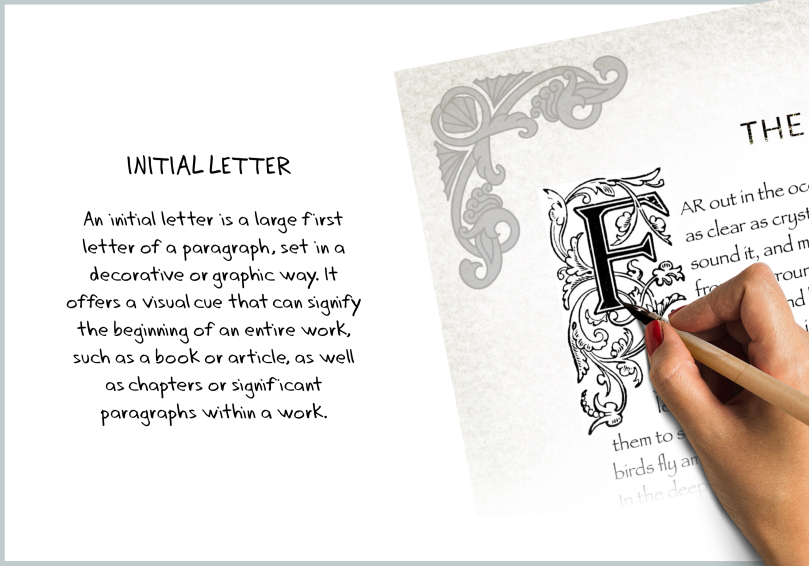 End Chapter Decorations
An End Chapter Decoration is a small picture at the end of a chapter that often serves as a vignette, a decorative design element in the form of a fragment of an ornament. These can sometimes serve as chapter headings, section separators, or decorative corners of pages.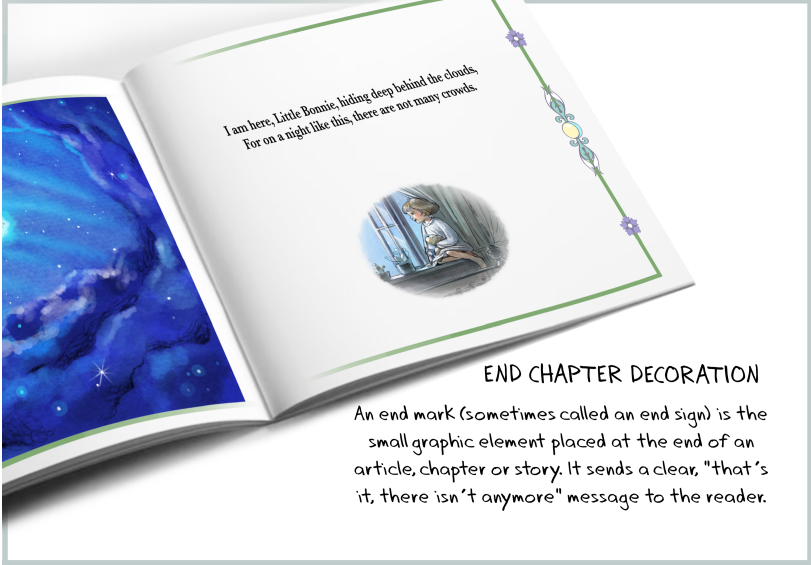 Layout Options
There are multiple ways to lay out your book's illustrations.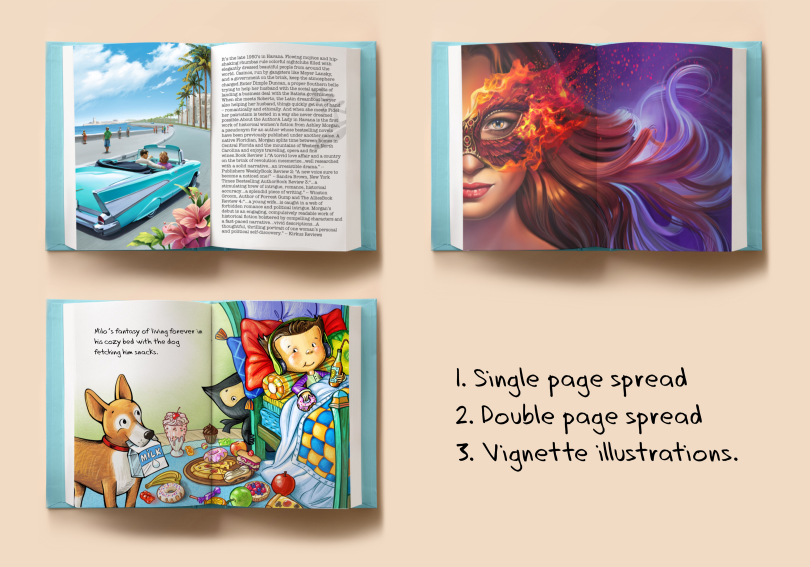 Working with a talented, professional, and experienced book illustrator can be crucial to a book's success. If you're interested in illustration services, IngramSpark provides recommended experts such as Gatekeeper Press, 99Designs, Reedsy, and more.
Illustration Credit: Angelina Valieva