It's been over two years since we launched IngramSpark's self-publishing podcast, Go Publish Yourself, and we've been blown away by the positive response from indie publishers! With nearly 200,000 listens in more than 70 countries, the people have spoken—and we look forward to sharing more episodes with you in Season 5. Keep reading as we revisit some of the podcast's most popular episodes and share exciting news about what's to come!
What Can I Learn from IngramSpark's Self-Publishing Podcast, Go Publish Yourself?
Go Publish Yourself is the go-to self-publishing podcast for indie-publishing knowledge. There are a multitude of self-publishing podcasts to choose from, and knowing this, we've made it our mission to bring only the best content to our listeners. We curate topics based on the most frequently asked questions by our authors (that's you!), and then find experts in the field to bring you the most up-to-date answers. With four full seasons and two author spotlight series, there's something for everyone to learn in the 50+ episodes available of IngramSpark's self-publishing podcast!
How Can I Listen to IngramSpark's Self-Publishing Podcast?
The Go Publish Yourself podcast is available on all major podcast platforms, including Apple Podcasts, Spotify, Google Play, and Stitcher.
Who Hosts IngramSpark's Self-Publishing Podcast?
Each week, our lovely hosts—Robin Cutler and Justine Bylo—interview experts in the publishing industry with topics ranging from "What does it cost to self-publish?" to "How do I sell my book to indie bookstores and libraries?" Our experts offer real-world publishing experience and exclusive tips to help you publish like a pro!
See All the Episodes Available from Go Publish Yourself, an IngramSpark Self-Publishing Podcast
Meet Our Hosts: Robin Cutler and Justine Bylo
Get to know your hosts of IngramSpark's self-publishing podcast!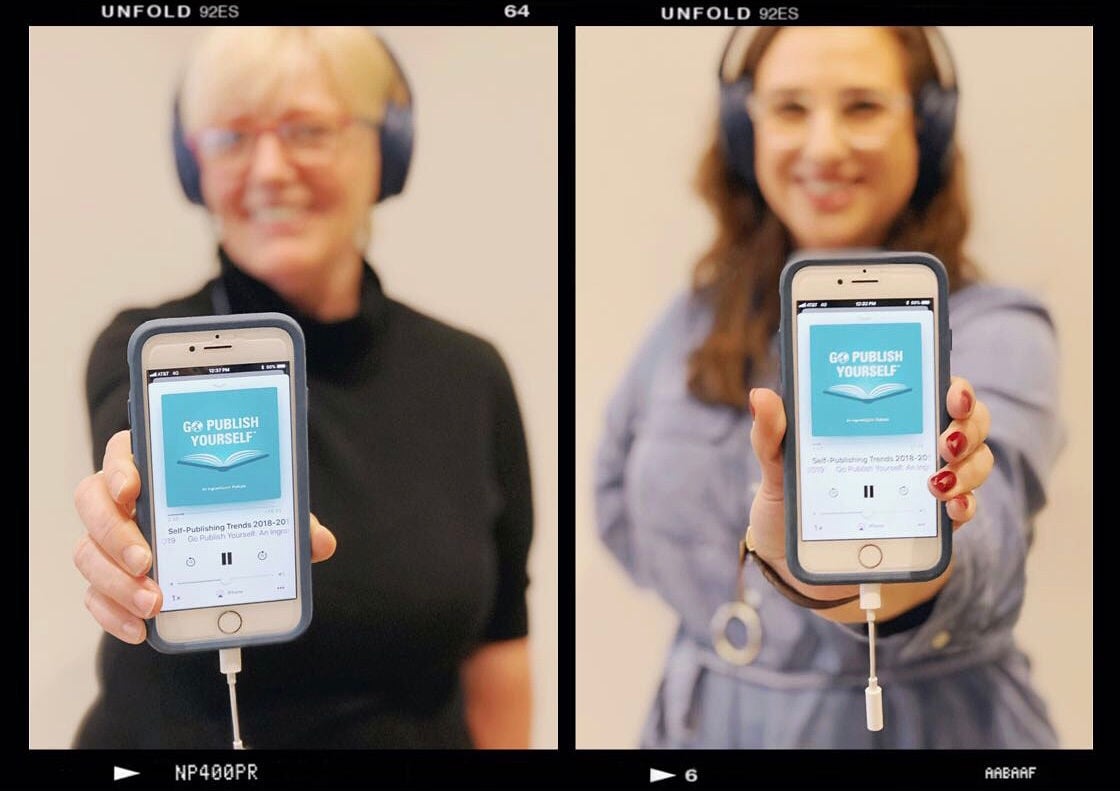 Robin Cutler
As the Director of IngramSpark, Robin leads the development of IngramSpark and continues to support and refine the platform to better serve independent publishers around the world.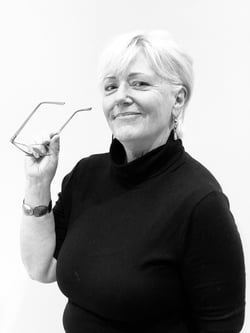 Robin, what's your favorite book and why? Love in the Time of Cholera by Gabriel Garcia Marquez. I love stories that take me to places I haven't been in rich detail—in this case, Colombia, South America.
Your job (pre-COVID!) allowed you to travel around the world. What's your favorite country that you've visited? Australia—unbelievable beauty and expanse of space. Like being in the America of my childhood.
Do you have any advice for authors? Know that just the act of writing as a creative activity helps you become a better person, so do it for that purpose if nothing else.
How can indie authors become better writers? Become a good reader so that you can recognize whether or not you're a good writer. It helps if you know whether or not you can tell a compelling story.
What do you see as the next major disruption in the publishing industry? Text-to-speech is going to revolutionize the way we consume content.
Justine Bylo
Justine Bylo fulfills her passion for getting independent authors' and publishers' books into the world as Author Acquisition Manager for IngramSpark. She's dedicated to helping IngramSpark authors and publishers grow their businesses and expand their flourishing platforms.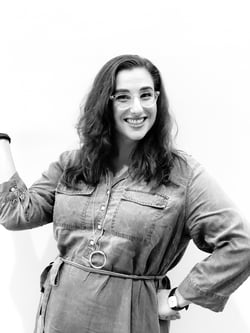 Classic question for bibliophiles. What's your favorite book, Justine? Definitely To Kill A Mockingbird. I first read this book in Mr. Stern's English class freshman year of high school and just remember thinking "Atticus Finch is a superhero."
Favorite movie? You've Got Mail. Okay, hear me out on this one… Nora and Delia Ephron's script is not only perfect but utterly charming. Not to mention, it's about the children's bookstore of our dreams! Plus, you have to love the chemistry between Tom Hanks and Meg Ryan!
What do you see as the most common challenge for indie authors? Finishing the book! I even struggle with this. Set deadlines for yourself. Find writers groups to hold you accountable and cheer you on when you need motivation. As a wonderful author once told me, "Just put your butt in the chair and do the work."
And can you predict the next big disruption in the publishing industry? We're already seeing this with the rise of Wattpad, but I think interactive short-form content that is easily consumable is going to be the next big thing.
Most Popular Episodes of IngramSpark's Self-Publishing Podcast
🎧 Season 1 Ep. 3: Print on Demand for Indie Authors
Print-on-demand has revolutionized the publishing industry by making publishing more affordable for indie authors without sacrificing variety or quality. Join us as we discuss the ways print-on-demand publishing is the perfect solution for self-publishing authors in regard to availability and efficiency.
🎧 Season 1 Ep. 8: What Does It Cost to Self-Publish?
One concern for self-publishing authors is the cost associated with self-publishing a book. This episode discusses the most important investments to make in your book including book editing, book design, ISBNs, and book marketing. We also share where to find experts in the field to help you create a professional book.
🎧 Spotlight 2018: Book Sales to Big Screens: Spotlight on Anna Todd
Anna Todd is the author of the successful After series, which began as serialized fanfiction and now has over 15 million copies in circulation and a multi-series movie deal. In her spotlight episode, she explained to IngramSpark podcast listeners how her work on Wattpad was picked up and published in 30 languages. Being published in other countries taught her to take control of her work, leading her to recapture the film rights to After and to go indie with her following book, The Brightest Stars.
🎧 Season 3 Ep. 3: Author Income with Orna Ross
Orna Ross, founder of the Alliance of Independent Authors (ALLI) and poetry extraordinaire, joined us for an eye-opening discussion about author incomes. In this episode, Orna lays out seven different models for indie authors to earn income, from speaking to patronage and even affiliate income.
🎧 Season 3 Ep. 10: The Reality of Selling to Bookstores and Libraries with Amy Collins
In the final episode of Season 3, Amy Collins joins Robin and Justine to talk about what's most important to booksellers, retailers, and librarians when they're considering buying your book. You may be surprised to learn what they care about most...
🎧 Spotlight 2019: Secrets to Writing Romance: Spotlight on Julie Kenner
When Julie Kenner's friend handed her a romance novel to read, she didn't know how life-changing that moment would ultimately be. Tune in for the season finale of the 2019 Author Spotlight to hear how Julie finds inspiration for her characters, the impact of Fifty Shades of Grey on the romance genre, and how you can make a living as a full-time romance author.
🎧 Season 4 Ep. 6:

Bill Samuel's Story: Going from Bookselling to Indie Publishing
What's Next: Season 5 of Go Publish Yourself, IngramSpark's Self-Publishing Podcast
Don't miss Season 5 of Go Publish Yourself, available August 18, 2020.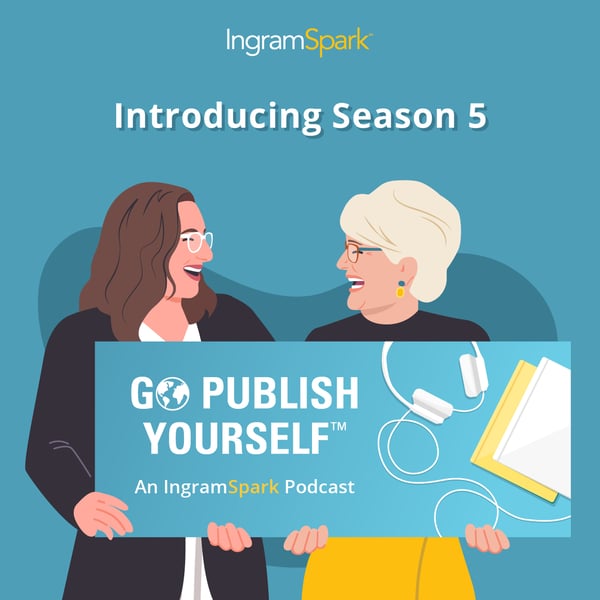 Subscribe to the podcast to get updates when new episodes are available—and check out Episode 1: Book Publishing in the Time of COVID now available on Apple Podcasts, Spotify, Google Play, Stitcher, and more!
Leave Us a Review
If you like what you hear, please show us some love and leave a review on your favorite podcast platform! Your feedback helps inform what we discuss in upcoming seasons, so Tweet us or send us a message on Facebook to let us know what you'd like to hear more about in upcoming seasons of Go Publish Yourself. Our goal for the podcast is to help YOU achieve publishing success. We look forward to more seasons to come!