"They say 90% of the promotion of a book comes through word of mouth. But you've somehow got to get your book into the hands of those mouths first!" Claudia Osmond's quote sums up the struggle all authors and publishers face. The first step is getting your books into the hands of people who would love to talk about them. The next step is amplifying those word-of-mouth messages.
The more people who are talking about your books, the more noise they make and the more other readers take notice. However, if you are one of those authors who has not yet developed a large following of readers, the noise your reader's word-of-mouth makes is more like a whisper.
Your challenge is to take that whisper and amplify it so that it becomes louder and more people hear it. This is where the strategy of engaging your readers to help you market your book comes into play. As an author, you can use the following three strategies to engage your readers in your marketing efforts.
1. Feature Testimonials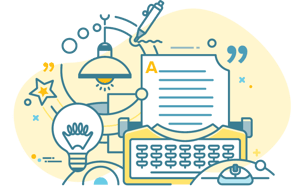 Readers that enjoy or benefit from your book will often write a review, share a thought with you, or even give you a testimonial on how your book has helped or affected them. Don't just post these reviews, thoughts, and testimonials on your website—share them across your social media platforms and use them in your marketing materials.
Take IngramSprak's Social Media Marketing Course for Authors
Video testimonials are highly engaging and compelling. If you have a reader you know personally, then film them talking about your book and how they believe others should read it also. You can then use this video testimonial online as part of a digital marketing campaign. With good video editing software, you can also use just splices of the video for repurposing and resharing.
2. Elicit Feedback
One great way to engage your readers is to ask them for feedback. You can use opinion polls to ask readers which of two characters in your book they liked better, which of two pieces of advice helped them the most, etc. Post these polls on your blog and social media sites to encourage readers to interact with you. You can use a service like SurveyMonkey to create free quizzes.
Don't stop at the quiz. Once you have responses to your quiz, then use the responses to magnify your readers' word-of-mouth further. Post the quiz results on your blog and social media sites. Spread the news about what readers are saying about your book based on your quiz.
3. Host a Photo Contest
A great idea is to hold a photo contest for the most innovative picture of a reader with your book! Have readers send you photos of themselves with your book or have them post them online with a specific hashtag that you can monitor.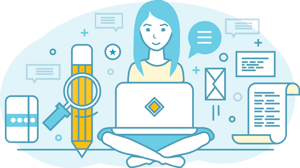 Make your contest time-specific, so that readers have a week or a month to enter the contest. At the close of the contest, choose a winner. Be sure to offer an enticing prize for the winner of the contest. This could be a gift card or the ability to name a character in your next novel. Use your creativity to come up with a prize that your readers enjoy so that you will get the most engagement. Once you pick a winner, share this image on your blog, website, and social media accounts. Be sure to get permission from the owner of the photo to use the image.
These tips are only a few ways to engage your readers in your marketing efforts. Once you try these, sit down, get creative, and brainstorm more ways to get your audience to show up! You might be surprised at what you find.