We appreciate you being a contributing member of our IngramSpark community. We are dedicated to offering our authors and publishers a secure and quality self-publishing experience. We are also fully committed to bringing value to the many relationships that are managed through our expanded distribution network of bookstores, libraries, and independent publisher associations. Part of the success of our distribution network that you rely on is directly reflected in gaining and maintaining the trust of our retail partners in the IngramSpark content we provide them.
In an effort to maintain our commitment to both authors and distribution partners, the IngramSpark Catalog Integrity team will be conducting an ongoing review of all titles and accounts.

—Paige Allen, Director at IngramSpark
As a reminder, IngramSpark prohibits the distribution of titles that do not meet our catalog integrity guidelines and any account that violates our terms of use. We maintain a zero-tolerance policy towards accounts and content that do not follow publishing best practices or the guidelines provided by the IngramSpark Catalog Integrity team. Such actions may result in account closure and suspension of publisher compensations, as well as future restrictions from the IngramSpark platform.
It's important that we all play a role in building a strong community of writers, authors, and publishers that can help each other grow and be successful. We strongly encourage you to read and share the following information along with our additional education resources to strengthen your own knowledge as well as be able to properly educate other aspiring authors that want to share their story with the world.
Things to know (and share)
Proper ISBNs Are Critical to Publishing Success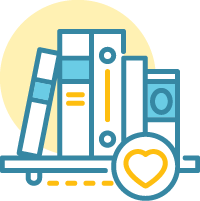 ISBNs are used to identify your book as belonging to you across all bookstores, libraries and online retailers. This means each book needs a unique ISBN. As part of our catalog integrity initiative, we look for titles that misuse other's ISBNs or are not registered as a valid ISBN.
Here are some ways to ensure you are set up for success with your ISBNs:
Each country has a single approved and designated agency that issues ISBNs for publishers and self-publishers located in that country. Bowker is the official ISBN agency for the US; Nielsen is the official ISBN agency for the UK and Ireland; Thorpe-Bowker is the official ISBN agency for Australia. IngramSpark does business in many other countries, so we encourage each customer to ensure they are acquiring their ISBN from their country's approved ISBN Agency. To find the approved ISBN agency for your country click here. To learn more click here.
U.S. accounts can order directly from Bowker during the title setup process with IngramSpark.
Use of a free ISBN from IngramSpark is also available for U.S. accounts during title setup.
Learn more about why ISBNs are important.
Quality Content Matters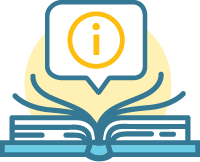 Publishing and distribution success is about sharing content that has value and uses your unique voice to share stories, thoughts, and ideas in a way that no one else can. When it comes to creating quality content, here are a few important definitions of what may not be accepted due to our Catalog Integrity Guidelines:
Low-original content books such as summaries or workbooks without permission from the original author the book is based on.
Content containing a material amount of blank pages like notepads, scratchpads, journals, or
similar type of content. Content that mimics popular titles or may cause confusion for the buyer by using similar cover design, title, author names, similar type of content, or inaccurate descriptions.
Mass-produced content in a similar format (paperback, hardcover, ebook) that does not have a material difference from one ISBN to the other.
Accurate Book Descriptions
Having a complete and accurate set of book data is an equally important part of content integrity. Providing misleading or inaccurate data about your books whether it's the author's name or a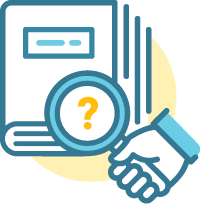 product description that misleads the buyer can also result in violating our guidelines and could jeopardize whether your account or title are permitted for distribution.
For a full list and more detail, please refer to the rest of our Catalog Integrity Guidelines.
Publishing success doesn't stop with these topics, and they are not the only things our catalog integrity team looks for to maintain fair use across all our authors and publishers, but they are an extremely important part of successful publishing.
If you're looking for more ways to ensure the success of publishing your book check out our blog, academy, and help center.
Please help us by not only supporting these standards, but also sharing this information with your friends and writing communities so that everyone can become familiar with why we take content integrity so seriously and why at times we remove titles and accounts that break our terms of use guidelines.
Here's to creating great books through IngramSpark!