For the past few months, we've been hard at work laying out a new online experience for our website users. We've focused on making it easier to find the self-publishing and online book distribution resources you need, highlighting our IngramSpark authors and publishers, and helping you connect with your IngramSpark community. Now, it's time for us to share it with the world.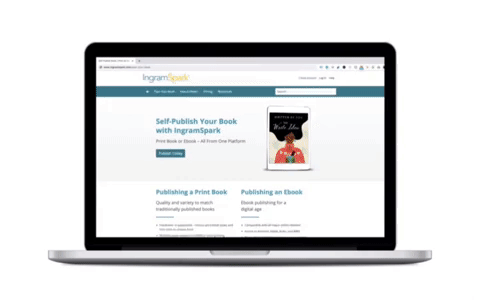 Introducing the New IngramSpark Website
Over the years, IngramSpark has become the go-to resource for self-publishing tips, news, and education. As we continue to expand the platform, we want to make it easier for you to find what you need and connect with your IngramSpark writing community.
Check out IngramSpark's New and Improved Website
The new website is equipped to guide you along your self-publishing journey. Whether you want to educate yourself on self-publishing, learn more about IngramSpark, or take the plunge and publish a book—we've got you covered.
Are you ready to self-publish today? Find out what it costs to upload a book with IngramSpark and what you need to get started. Once you upload your files, learn more about how to distribute and manage your titles in the IngramSpark platform.
Print as many books as you need and distribute them all across the globe with IngramSpark's print-on-demand technology. From hardcover to paperback, choose from a variety of print book types, trim sizes, paper options, and binding types, and successfully manage your ebook publishing from one platform.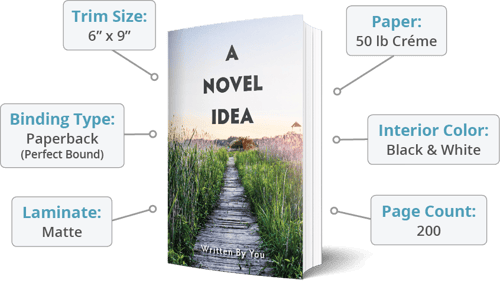 What does the average novel look like? The average children's book? Find out the most commonly used specs to help you plan your book.
We get it. You're a writer, a creative, a hustler—you haven't had the time to learn the ins and outs of publishing a book.
That's where we come in.
Self-publishing puts the power back in writers' hands. We've created a wealth of resources to help you learn more about how to successfully self-publish a book.
Free Publisher Education: you have questions, and we have answers. Whether you prefer reading a blog post, taking an online course, listening to a podcast in the car, or downloading complete guides—we offer resources in the learning format that's best for you.
Calculators: how much does it cost to print and ship a book? How much will I earn for each book that I sell? These are questions we receive daily—which is why we created various calculators, empowering authors and publishers to plan for financial success.
File Creation: d

ownload our file creation guide for a seamless upload experience.

Publisher Associations: IngramSpark partners with various publisher associations for indie authors and publishers like you to connect with your writing community.

Publishing Experts: our self-publishing partners can help with everything from book editing to book design, book marketing, and more.
Get Connected to Your IngramSpark Community
One of our highest priorities is to help you build connections. So, here are a few ways to get connected to your IngramSpark community of writers, dreamers, and entrepreneurs!
IngramSpark Community: join your fellow IngramSpark publishers in our exclusive community forum for account holders. Here other IngramSpark publishers can help with questions you may have and offer you advice on your publishing journey.
You may be wondering, how do I get the chance to be featured on IngramSpark's website or social platforms? There are two ways!
Submit your IngramSpark testimonial here.

Post about your IngramSpark book on social media, tag our handles and use the hashtags #IngramSparkAuthor or #SparkUnboxing.
New Login Page
Part of the redesign was an update to the IngramSpark login page. To be sure you're in the right place, you can double-check that the URL in your browser says https://myaccount.ingramspark.com.
If you've made it to the bottom of this post and you still haven't seen the website for yourself, go take a look!