We launched our self-publishing podcast, Go Publish Yourself, in January 2018 and have since completed Season 1, Season 2, and an Author Spotlight series for a total of 30 episodes. We've been blown away by your warm reception of gaining self-publishing tips in this way. With over 70,000 listens in more than 70 countries, the people have spoken, and we look forward to producing even more episodes!
What is Go Publish Yourself?
Go Publish Yourself consists of episodes around 15 minutes long, discussing self-publishing tips indie authors can apply in order to enhance their publishing success. You let us know how much you love our blog, online courses, and downloadable guides so we thought it would be helpful to offer self-publishing tips you can listen to on-the-go in quick, conversational podcast episodes. Much like our other publisher education, we use the podcast to cover topics you ask about most frequently and that can have the biggest impact on your publishing. The episodes not only offer insights into the publishing world, but also provide the opportunity for you to get to know IngramSpark Director Robin Cutler and Justine Bylo, Manager of the Author Acquisitions Program, as well as a host of other experts across essential publishing fields. Every episode, regardless of season or guests, is packed with self-publishing tips!
How Do I Listen?
Every episode will be available from the IngramSpark website and includes a full transcript with additional links for further exploration of given topics. The podcast is available on all major podcast platforms, including iTunes, Spotify, Google Play, SoundCloud, and Stitcher. Just search "Go Publish Yourself" or "IngramSpark".
What's In A Name?
We chose the name Go Publish Yourself because on the one hand, it's straightforward and very literal. When you choose to self-publish, you enter the incredibly challenging and wonderfully rewarding world of publishing from a do-it-yourself perspective. On the other hand, we love how it captures the self-reliant, sometimes defiant, go-getter indie spirit.
How Can I Participate?
Leave Us a Review
Besides tuning in, we encourage you to leave us a review on your favorite podcast platform to show us some love! If you leave us a review on iTunes, it may be read by Robin, Director of IngramSpark, on a future episode!
We love when you visit with us at trade shows and events or when you comment on social media to tell us you listen to the podcast! We welcome your feedback, so feel free to send us a Tweet or Facebook message to let us know what episodes are your favorite or what topic you'd like us to cover in a future episode! And if you find an episode particularly helpful, we'd love for you to share it with your fellow authors and publishers.
Apply What You've Heard
The intention of starting our own self-publishing podcast was to provide self-publishers with even more ways to gain the knowledge they need to succeed. We already offer free online courses, this weekly blog, calculators, and downloadable guides, so a podcast was just one more way we could help grant you access to knowledge on-the-go. We hope you apply what you learn when you publish your book with IngramSpark to help make you and your book as successful as possible.
Go Publish Yourself Season 1 Highlights
In our inaugural season, we offered our perspective on several topics essential to self-publishing success, joined by fellow Ingram colleagues from various fields of the publishing business.
Here are the most popular self-publishing podcast episodes of Season 1:
1. What Does it Cost to Self-Publish?
A hot topic at all times! Tune in to find out what investments you need to make in your book to help it succeed. Listen Now
2. IngramSpark vs. CreateSpace
This episode has become especially popular due to the 2018 changes with CreateSpace and Amazon KDP. CreateSpace is the brand many authors, and non authors alike, associate with self-publishing. But is it the best option? We discuss the differences between CreateSpace and ourselves and even cover why you may want to use both. Listen Now
3. Self-Publishing vs. Traditional Publishing
No surprise that this is another topic front of mind when it comes to the author community. Publishing a book comes with many decisions, first being which path you may want to take to publication. Tune in to hear our take on the pros and cons of both options. Listen Now
Check Out the Rest of Season 1's Episodes Here
Go Publish Yourself Author Spotlight Series
One of the best ways to learn how to publish successfully is to listen to those who have gone before. The Author Spotlight series of Go Publish Yourself features six independent authors and publishers who have excelled on their self-publishing journeys. In their episodes, they share how they got their start, achieved success, and share tricks of the trade, and helpful advice for authors—like you!
Here are the six Author Spotlight episodes: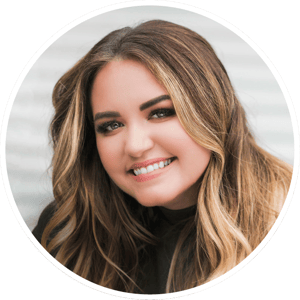 1. Anna Todd

Anna Todd is the author of the successful After series, which began as serialized fan fiction, but now has over 15 million copies in circulation and is currently being made into a movie. Anna started writing when she couldn't find the stories she wanted to read. In her spotlight episode, she explained to IngramSpark podcast listeners that her work on Wattpad was picked up by Gallery Books and has since been published in 30 languages. Being published in other countries taught her to take control of her work, leading her to recapture the film rights to After and to go indie with her next book, The Brightest Stars. Listen Now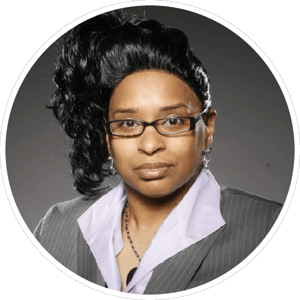 2. Wahida Clark
Wahida Clark wrote her first book while she was in county jail. She now publishes books for other inmates and authors from her home office while also writing and publishing her own books. Working in the prison library, Wahida would imagine her name on the spines of books and when one literary-agent-turned-prison-inmate started teaching a creative writing course, Wahida was eager to learn. She received the first published copies of her book, Thugs and the Women Who Love Them, while still serving time. From county jail to federal prison to the New York Times' bestseller list, her story inspired others and will inspire you, too. Listen Now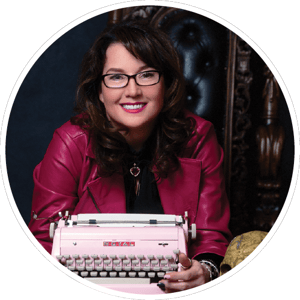 3. Sherrilyn Kenyon
In her episode, Sherrilyn Kenyon, #1 New York Times international bestselling author, talks about dealing with rejection. Since 2003, Sherrilyn has hit the Times bestseller list 80 times and has been published in over 100 countries. Her Dark Hunter, Lords of Avalon, and The League series are being developed for television. Yet, she recounts how even after publishing six books, she received over 150 rejections in just one year. Kenyon also talks about traditional vs. indie publishing and how she was an early adopter of ebooks. Check out the podcast to discover her favorite fan encounters and much more! Listen Now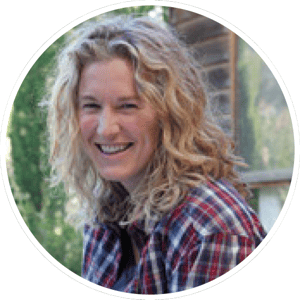 4. Ellie Marney
Ellie Marney is a successful YA author and teacher living in Australia. Her book, Every Breath, was named one of the top ten borrowed books in Australia in 2015 by the Australian Library Information Association. Her IngramSpark podcast episode shines a light on how she fights writer's block by eavesdropping on teens, and how she gains inspiration from her own teenaged boys. Experienced in finding ways to reach teens through reading and writing, she shares her thoughts on how teaching creative writing and freshman English inspires her own work. Listen Now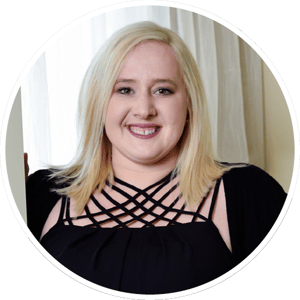 5. Carrie Ann Ryan
Carrie Ann Ryan is a contemporary and paranormal romance author with over 50 books under her belt including the Montgomery Ink, Redwood Pack, Talon Pack, and Gallagher Brothers series. Her love for the book Twilight led her to start writing herself, ultimately becoming a New York Times and USA Today bestselling author. In her IngramSpark podcast episode, she discusses the business side of authorship and how she's learned to structure her days. She also talks about having published all of her books independently and how it's given her the control she desires. Listen Now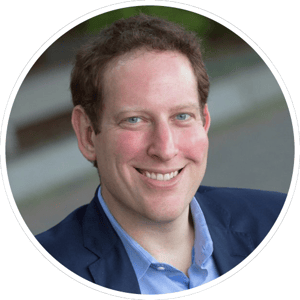 6. Jason Pinter
Jason Pinter is the bestselling author of five books including the Henry Parker thriller series and The Castle. He shares how his love for the written word brought him to the publishing world and how his early start as an editor prepared him to write books. Jason discusses the coming-of-age novel so many authors have in the back of their desk and shares his foray into starting his own publishing company. One piece of his advice: "Use your backlist to promote your front list." Listen Now
Go Publish Yourself Season 2 Highlights
In Season 2, we invited outside publishing industry experts to discuss critical self-publishing topics.
Here are the most popular self-publishing podcast episodes of Season 2:
1.How to Self-Publish: FAQs and Self-Publishing Tips
In this episode we answer what indie authors and publishers ask us about most often, tackling things like book marketing, book metadata, pricing your book, ISBNs, discounting, and much more. Listen Now
2. How Did Ingram Get Its Start
We interviewed the man himself, John Ingram, Chairman of Ingram Content Group, about how Ingram got its start and where IngramSpark and independent publishers fit in to the overall Ingram business. Listen Now
3. Global Book Distribution for Indie Publishers
Too many authors aren't thinking big enough. It's time to think beyond Amazon and beyond your home country, even. There are readers everywhere, so why limit your distribution and reach? Listen Now
Check Out the Rest of Season 2's Episodes Here
We're continually striving to come up with new ways to improve your publishing experience and offer you the educational resources you need to succeed. This podcast is one of the many ways we offer free educational resources to authors and publishers, and we look forward to sharing what's still to come!